Haber Group Capabilities
We're often asked "What are your capabilities?"
Haber Group's role is to manage and integrate technology for the achievement of real business goals.  Technology serves the business, not the other way around.
Instead of displaying a list of our certifications and individual tasks that we provide, we choose to focus our capability list on how we can help you and how we think differently.  Any computer company knows how to fix things that are broken.
Yes, we are Cisco, Microsoft and VMware certified.  Yes, we can do email migrations, server upgrade projects and new rollouts.  This is expected from any IT company.  Our capabilities go far beyond the typical.
Planning
Planning starts with our consultants understanding you and your business.  We then look at how your existing technology enhances or impedes your business workflow.  Processes and procedures that used to work, sometimes don't continue to help business flow.  Technology needs to be reevaluated as modern business changes.
A good example of this, is the office file server.  This used to be the best way to share data amongst your staff, while controlling access. In our very mobile lives with multiple devices, data stuck inside the office server becomes a hindrance to doing business.
Users frustrated with their lack of mobile access, implement what is known as "Shadow IT" meaning their own solutions like Dropbox or Google drive.  This is installed without the usual corporate controls and when someone leaves the firm, they walk out with sensitive company data still on their mobile devices.
Haber Group will work with you to come up with solutions that meet the user's needs as well as maintain enterprise security.  In this example, we would discuss the pros and cons of a "Hybrid Cloud Computing".
Planning includes cost/risk/benefit analysis and disaster recovery.  Haber Group is your CIO.
Management
The technology that serves your business involves multiple pieces.  The amount of pieces and the interaction between all the pieces requires more management than ever before.
Physical Infrastructure: Servers, Workstations, Networking equipment and other physical infrastructure
Cloud services (parts of your infrastructure that are not physically on site). This could be email, hosted applications or hosted services
Applications, either on premise or hosted
Software licenses and agreements, which include both purchasing and subscriptions
Contracts
Disaster plan
Project Management
All of this impacts the cost of running the business as well as competitiveness in the market place.  Haber Group is your CTO.
Support
Even in the best planned and managed environment, the business users need to be supported in all of their endeavors.  This includes hardware issues, functionality issues and application support.  Every users problem is a major issue if it impacts their work.  Our support policies and procedures start with:
Responsiveness
Listening, Patience and Courtesy
Understanding what is happening and translating this into actionable items
Be available onsite when needed
This is the face of Haber Group that you and your people see.  Haber Group is your Helpdesk and Onsite Technician.
A/E/C Specialization
While we support many types of firms, Haber Group has a specialization in Design Firms.  We work with many of the top Architectural, Engineer, Landscape and Lighting Design firms in the New York City Metro area.  We have deep knowledge of all the programs that you use in providing services to your clients:
AutoCAD
Revit
MicroStation
Adobe Creative Cloud
Sketchup
Rhino
and many more like various rendering software
We understand the nuances of licensing, maintenance agreements and standardized and network deployments. We understand all of the various cloud applications and how they interact. Haber Group can help you optimize your workflow whether you are in a single office or spread out over multiple locations.  We know that your firm may be data heavy, but budget lite!  Haber Group is your BIM / CAD Manager
Free consultation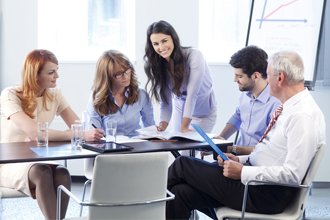 Interested in seeing what we can do for your business? Contact us to see how we can help you!