Haber Group is not "one size fits all" company. Our support programs are as follows.
Responsive Support
With responsive support, we are here when you need us. It is our hourly support option. This is best for small companies on a very restrictive budget, where our higher levels of response times are not needed.
With this plan you may add A-La-Carte services such as
Antimalware
AntiSpam
Workstation / Server Automated updates
Third party software updates
Proactive Support
This plan is the first step to becoming a fully managed client. Response times are higher than with our Responsive support plan and hourly support fees are lower.
With this plan we include a minimum of two hours of support time per month. Prices are based on per supported workstation, server and network device. Hourly rates are reduced for Proactive clients.
What is included is:
Antimalware
AntiSpam
Workstation / Server Automated updates
Third party software updates
Proactive monitoring and repairs of your servers, workstations and network
Quarterly reviews
Fully Managed
This is the centerpiece of our support offerings. It includes everything thing in the Proactive plan and adds unlimited helpdesk support. Pricing is based on per user / per month, not per device.
This plan is not available to every client. It is only offered to clients that meet certain standards.
Fully managed clients receive the highest priority support. The only additions that you are charged for are projects, new software and new hardware installations. Hourly rates for projects are even further reduced for fully managed clients.
Contracts are available with multiyear discounts. If desired, 24×7 support is available for an additional fee. If you would like dedicated monthly onsite support hours, that can be added as well.
Fully Managed++
This is a program that is limited to a small subset of our clients.
It combines our Fully Managed program at a higher per user rate. Under this 3 year program, we will access that amount of project work that will be required and build that into the contract. You won't have any extras!
Free Security Assessment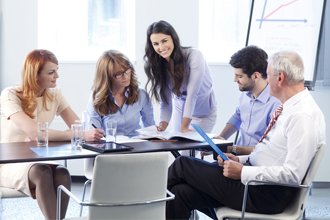 Interested in seeing what we can do for your business? Contact us to see how we can help you!
Managed IT Questions?
Do you have questions about IT Services and what they can do for your company? Fill out this simple form with your questions and our team respond promptly!